Case Study REM - Timber manufacturing complex (Scan to BIM)
Size - area of the buildings - 3000m2, territory - 20800m2

Client - owner

Year - 2017.

Stage -

operational

maintenance

Objectives - develop

asset

inventory

using

BIM for team training and future

development

ITED's tasks - develop inventory BIM from laser surveys

Software used - Revit, Recap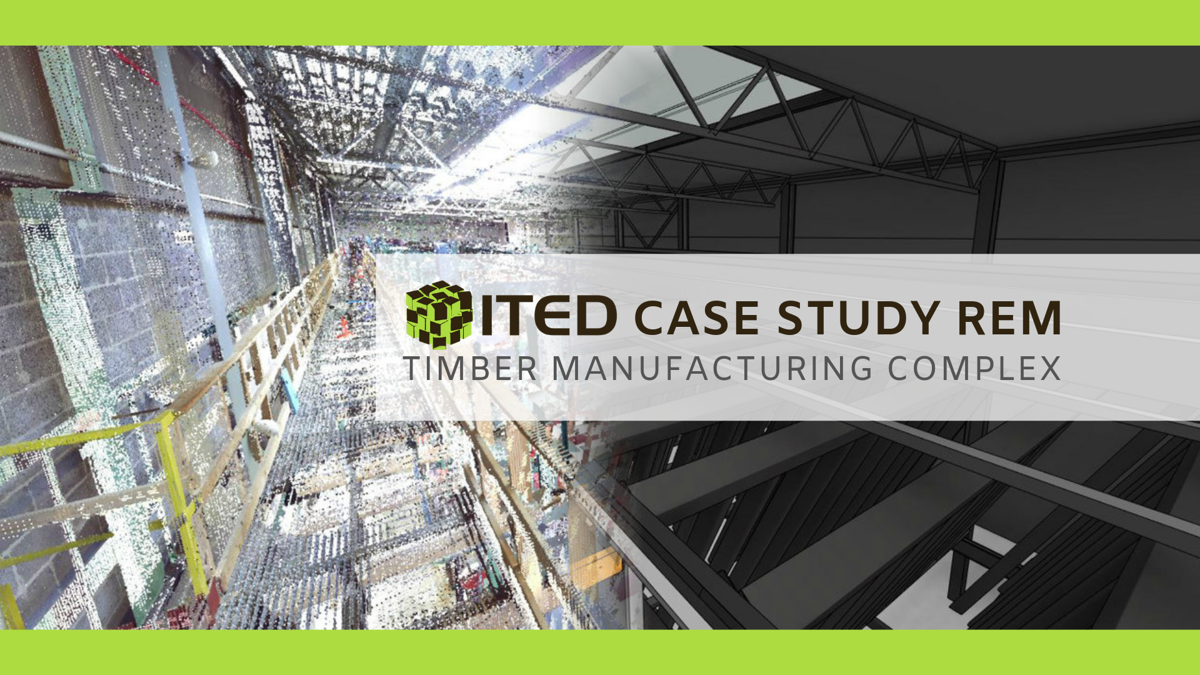 ---
The manufacturing complex consists of two joined buildings packed with
timber
processing equipment. One of the buildings
was
built
during the
Soviet
era
, the other - constructed fairly recently.
The main objectives stated by the client was to use the models for staff training and to plan future equipment additions to the building and also use in reconstruction design development. The manufacturing equipment was to be modelled in
a
low
Level of Detail
(
LOD
)
and all visible structures had to be present and with correct geometry.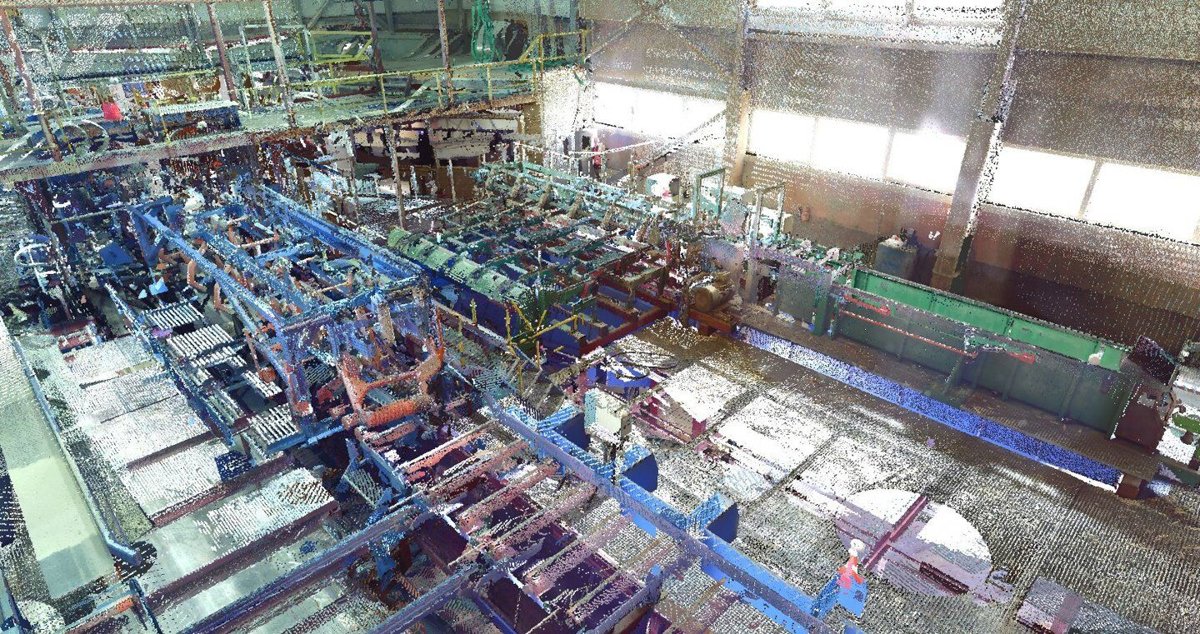 Laser survey of the manufacturing complex. Image courtesy of ITED.

First ITED's partners made a laser survey which proved to be challenging because of the density of the structures and difficulties to avoid "blank spots". Then the laser scans were brought into Revit for modelling. The shell of the building was modelled first, then the structural elements which was the most difficult task because of their vast numbers and various arrangements. Hundreds of sections of the point cloud were made to get better understanding especially of those places were scanning could not be done properly. The surrounding building and site objects were modelled last.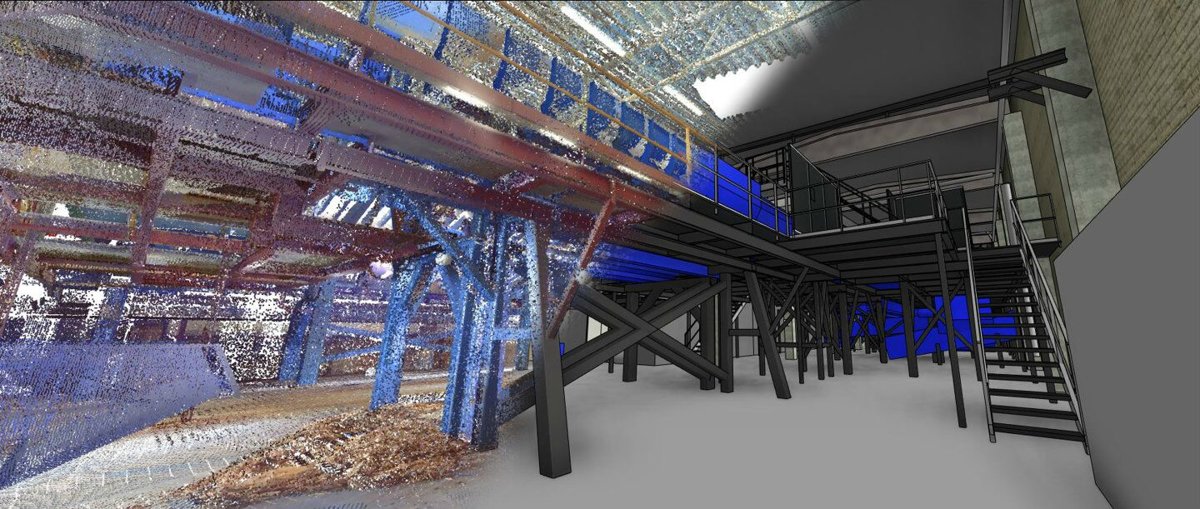 Scan to BIM. Image courtesy of ITED.

The result was a manageable, complex 3D model which contains far more information than the available 2D documentation. Having this Revit model allows more detailed and thorough interegation on the facility information for future design work such as being able to select and identify assets and the ability to cut sections through any part of the building. During the modelling a dangerous crane support offset was found which by clients words "was a very helpful find and may have avoided serious incident."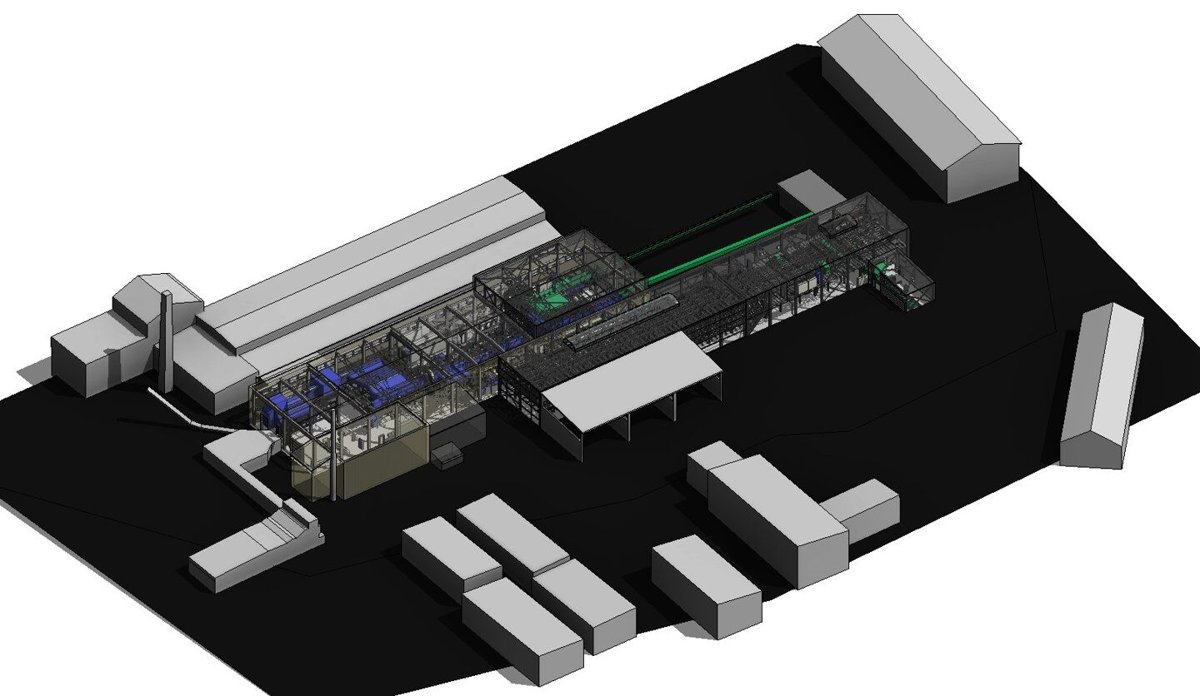 Exterior model of the complex. Image courtesy of ITED.

No comments
Leave a reply