Case Study TCL - sports center (BEP, BIM level 3 & coordination)
Size & value - 13453m2, ~9.1mil. EUR

Client - design lead

Year - 2018.

Stage - technical design

Objectives - reduce design errors and improve design quality by using BIM's and BIM coordination

ITED's tasks - develop BEP, do 3 level BIM coordination, lead BIM coordination meetings

Software used - Navisworks Manage, Tekla BIMSight, Zoho, Skype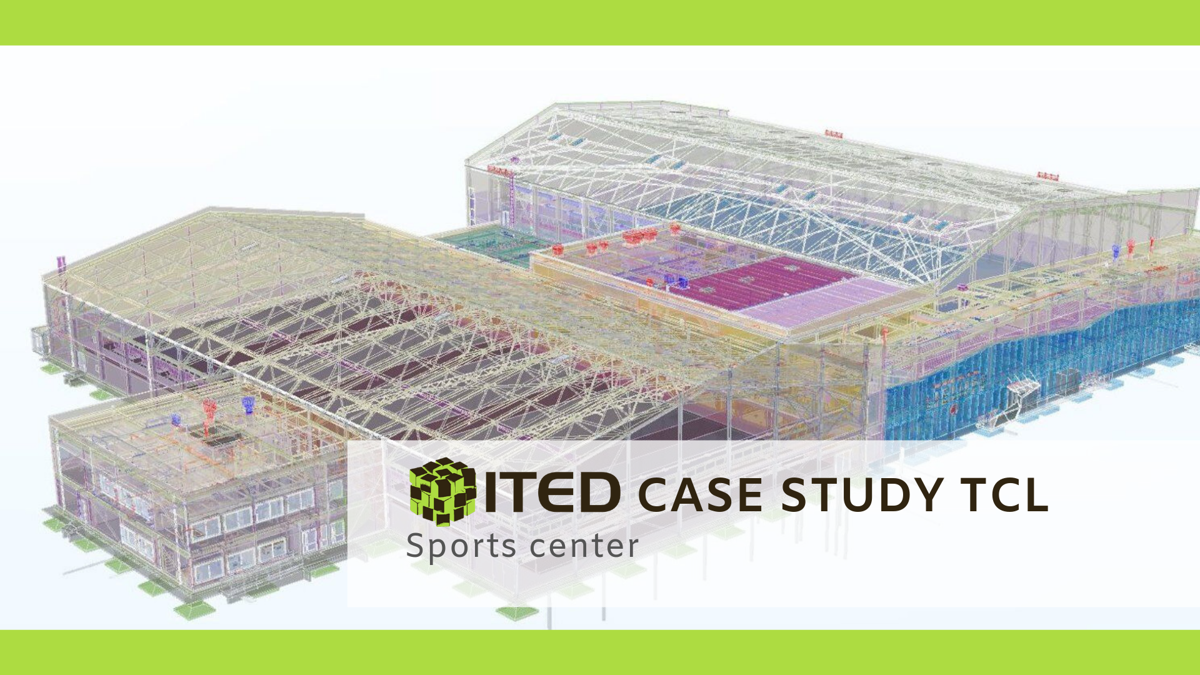 ---
The building is a sports center with two main halls. One part of the building was existing to undergo reconstruction, the other - new construction.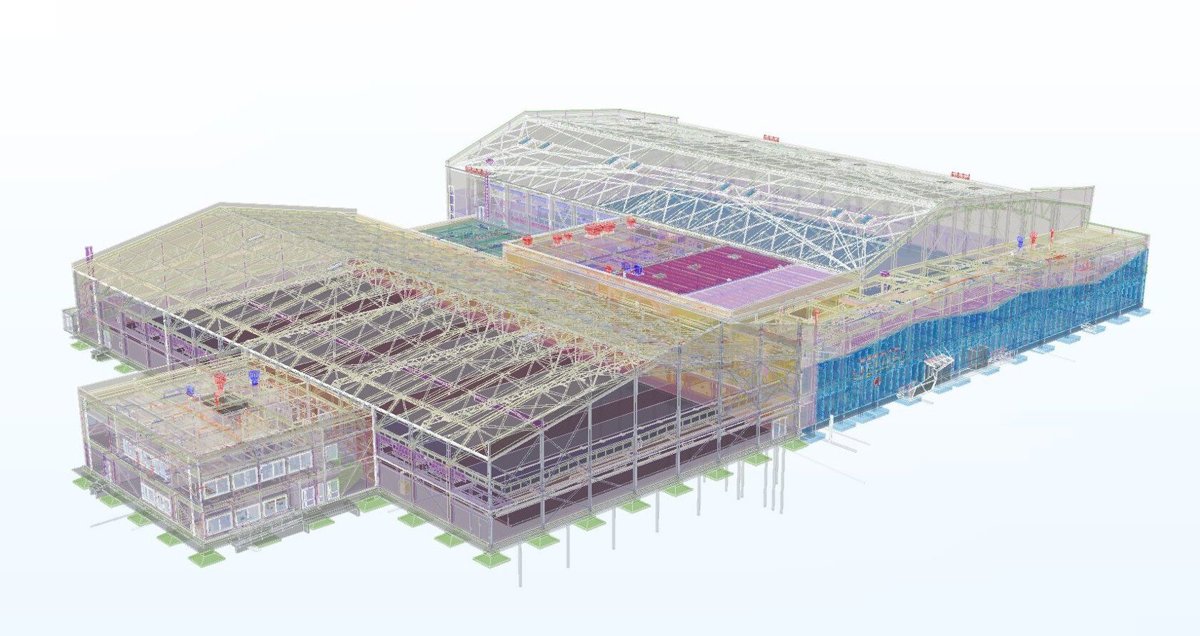 Federated BIM. Image courtesy of ITED.

BIM was included as a requirement from the owner in the tender, but only as short sentence without any specific EIR's. This was a design-build contract, but BIM coordination and supervision was delegated to design lead. All team members were able to deliver BIM's, but with various experience. ITED's team began working in the early phase of technical design.
First a BEP was developed and introduced to the design team. The idea was that also general contractor would follow the design development using models, especially the budget, but there were no capable staff to do that, so the main tasks related to design review and coordination.
Because of the very tight deadline BIM coordination was done on a weekly basis. Every Friday the team uploaded their models to the CDE and at the beginning of next week coordination was done. Three methods were used for BIM coordination - visual checking using dynamic sectioning, walkthroughs and other, clash detection and local code checking.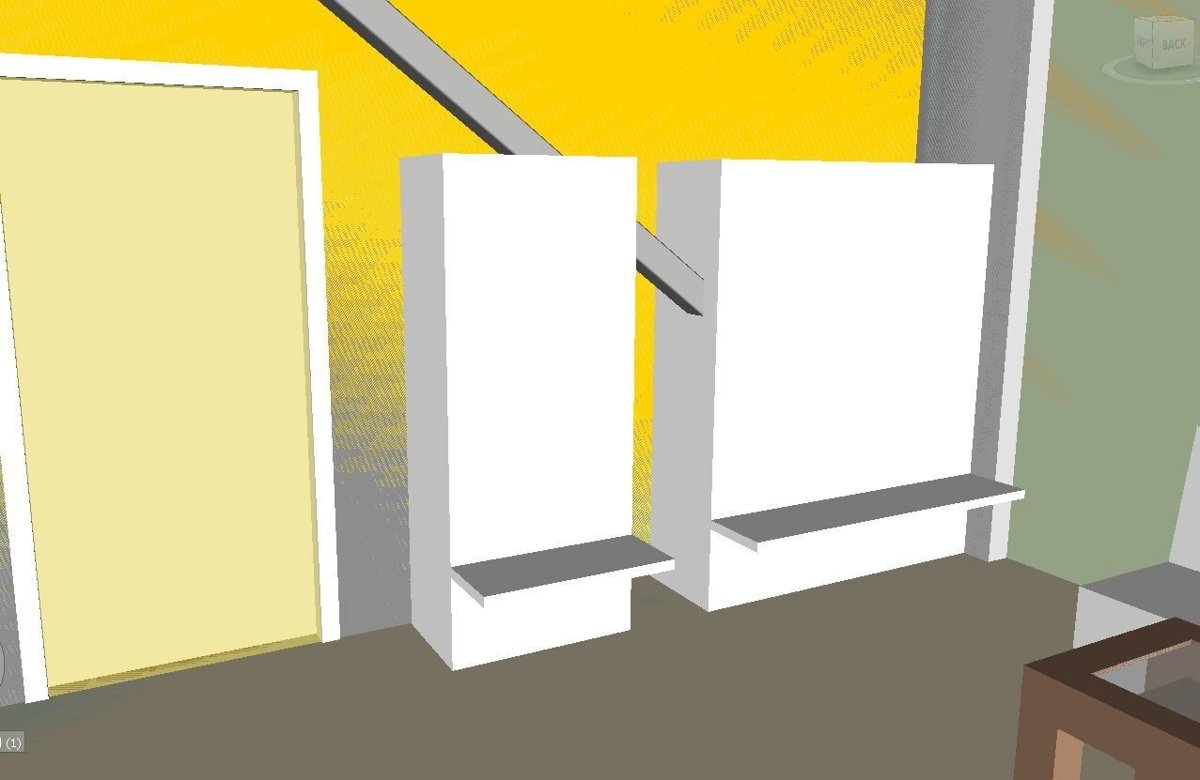 BIM coordination. Image courtesy of ITED.

BIM coordination meetings were held once a week using Skype which saved a lot of precious time. All found design errors and questions were aggregated in a single task and status management platform called Zoho. Through this platform also daily communication and problem resolving was done. The team was really happy about this tool and the speed of communication.

Altogether 447
"bugs"
were found and resolved during the coordination which significantly improved the design quality and also satisfaction among the team. After this project survey was done and ITED's work was rated very well. The success of this project was mainly due to the team's involvement and quick learning, because for many this was their first BIM project.
No comments
Leave a reply