Zigurat Global Institute of Technology partners with ITED
Zigurat Global Institute of Technology partners with ITED, Innovative Technologies in Engineering & Design, a Letonian consultancy firm that offers services in 4 main areas related to BIM: 3D and BIM Modelling, BIM Coordination and analysis, Consultation and Management, and BIM Implementation.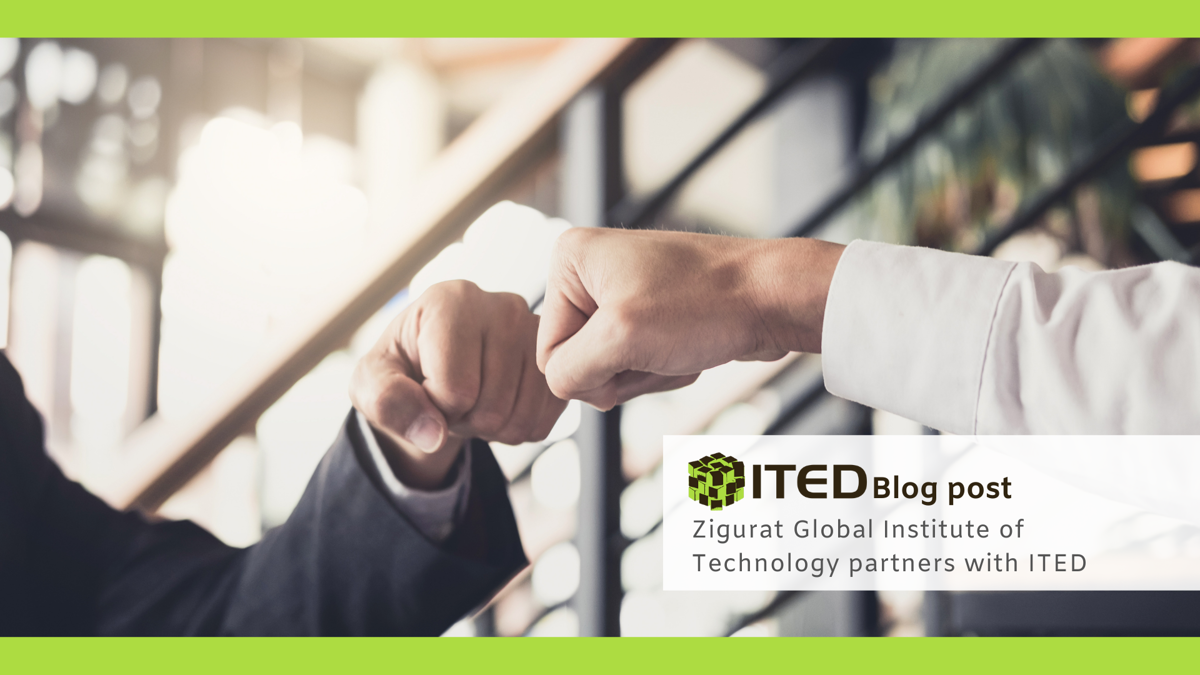 ---
Through this milestone, Zigurat will approach a new market in Letonia and the Baltic market. This alliance will allow Latvian Construction companies to access Zigurat's master's programs, which specialized in Building Information Modelling, Smart Cities, Digital Business, and Blockchain. "The collaboration is part of Zigurat's strategy of having a wide network of international collaborators and local promoters to offer the best practices and standards globally in higher education for construction professionals," explains Rafael Riera, Corporate Services Manager at Zigurat.
About ITED
ITED was founded in 2014 with the mission to help their clients realize their ideas and save them time and money by making building and relevant processes more transparent and easier to understand. ITED provides BIM training for construction industry specialists to raise a common level of knowledge in BIM technologies. It's clients are Linstow Center Management, FL Innovation, Emerol, Monum, Velve, AST, among others.
"The partnership becomes strategic for ITED since Zigurat is a very vertical online school specialized in the digital transformation of the AEC sector with a long history worldwide. Offering the possibility to train Latvian engineers and architects in their master's gives us a great opportunity to train companies at the highest level, complementing their programs with consultancies and specific on-site training."
Janis Berkis, CEO at ITED
1 comment
- Zigurat Global Institute of Technology partners with ITED
cherryinstitute - April 12, 2022 at 4:00 pm
Bim training institute in bangalore.Revit is civil engineering software used by architects, structural engineers, mechanical, electrical, and plumbing (MEP) engineers, and contractors. It is used for applying the process of building information modeling (BIM) to create building data in 3D models. This course teaches you how to use Revit and create smart 3D models and efficiently plan, design, construct, and manage buildings.BIM Training. The rollout of BIM (Building Information Modelling) across the built environment industry is continuing apace. Obtain the knowledge and develop the skills to meet the current and forthcoming requirements with BIM Training Course.his is a beginners training course in the management principles for Building Information Modelling (BIM) projects.Looking to redirect your career by managing BIM projects? Or maybe you're seeking career enhancement in your current firm or want to become more competitive in the job market. Be one of the first to understand the requirements to operate BIM.It's a one-stop-shop for everything you need to start putting together professional building information management systems that engage clients and other construction industry professionals, call them to action, and ultimately boost your career in this new and increasing used area!If you're looking for a genuinely effective course that equips you to understand BIM and enhancing your career in the process, this is guaranteed to be the number one course for you.By outlining the fundamentals of Building Information Modelling (BIM), these tutorials provide clear road map for construction and design practitioners eager to learn the requirements to operate and work in this environment. Understand BIM's drivers and impacts, key standards, and how to implement it to achieve your projects objectives. If you are interested pls call us for demo +91 7348882063/9611260051.
Leave a reply